Endometriosis & Lupron Side Effects | Endo Girl Talk
Lupron
What is Lupron (Leuprolide)?
Lupron is a brand name for the injection drug leuprolide, used to treat endometriosis and fibroids in women and manage advanced prostate cancer symptoms in men.
It's also available under the brand names Eligard, Lupron Depot, and Lupron-PED.
Doctors sometimes prescribe Lupron off-label for women with breast cancer who haven't yet entered menopause.
Lupron belongs to a drug class called gonadotropin-releasing hormonal oncologics. The drug stops a woman's ovaries from releasing the hormone estrogen, which stimulates cancer cell growth.
In men, Lupron prevents a man's testes from releasing the hormone testosterone.
The Food and Drug Administration (FDA) approved leuprolide under the brand name Lupron in 1996.
Abbvie Endocrine (formerly Abbott Pharmaceuticals) manufactures Lupron. Tolmar Pharmaceuticals manufactures Eligard.
Lupron Warnings
Don't take Lupron if you're:
Allergic to Lupron or any ingredients in the drug
Pregnant
Breastfeeding
Ask your doctor about Lupron if you have prostate cancer and have growths on your spine, heart disease, diabetes, a blockage in your urinary tract, or blood in your urine.
People who take Lupron for long periods are more prone to certain health risks.
They include changes in heart rhythm and electrical signals in the heart, slow heartbeat, congestive heart failure, heart attack, and bone softening.
Your doctor may evaluate your heart before each treatment and advise you to take calcium supplements and exercise to help preserve your bone density.
Young girls who enter puberty early and are taking Lupron may have irregular periods.
Pregnancy and Lupron
Women who are pregnant or planning to become pregnant shouldn't take Lupron, since it may cause birth defects.
Scientists aren't quite sure whether Lupron passes into breast milk, but doctors warn against taking the drug while breastfeeding.
Tell your doctor if you're pregnant, planning a pregnancy, or are breastfeeding.
Lupron and Chemical Castration
By reducing or halting production of male hormones in men with advanced prostate cancer, Lupron use results in the loss of sexual desire and ability.
This chemical castration may be combined with surgical castration to improve prostate cancer survival.
Lupron may be used off-label to decrease sexual desire in men who are convicted sex offenders.
Certain states in the United States (including California, Florida, Texas, Georgia, and Wisconsin) along with several countries practice chemical castration, but concerns regarding the ethics of the treatment continue.
Lupron Side Effects
Common Side Effects of Lupron
Dizziness
Headache
Sweating and hot flashes
Depression and moodiness
Yeast infections in women
Swelling
Weight loss or gain
General pain, including sore breasts or testicles
Restlessness
Itching and peeling of the skin
Breast development in men
Abnormal sensations in fingers and toes, weakness, and lack of muscle strength
Changes in sexual desire
Erectile dysfunction (ED)
Serious Side Effects of Lupron
Severe depression, including suicidal thoughts
Seizures
In men with prostate cancer, it may cause diabetes, urinary tract blockage, stroke, and sudden death
Heart rhythm changes
Liver damage
Decrease in bone mass and an increase in osteoporosis risk
Rare Side Effects of Lupron
Nausea
Inability to control bowel movements
Unusually dark urine
Itching
Lupron Interactions
Tell your doctor and pharmacist all the medications you're taking.
This includes prescriptions and over-the-counter medications, vitamins and other dietary supplements (nutritional shakes, protein powders, etc.), herbal remedies, and illegal and recreational drugs.
You shouldn't use Lupron if you're taking the following drugs:
Multaq (dronedarone)
Orap (pimozide)
Fareston (toremifene)
Lupron interacts with many drugs. Although not a complete list, the following drugs interact with Lupron, causing serious problems:
Lupron and Alcohol
Both Lupron and alcohol can cause upset stomach, nausea, and dizziness.
Drinking alcohol while using Lupron may worsen these effects.
Avoid or limit drinking alcohol while taking Lupron.
Lupron and Grapefruit Juice
Scientists aren't certain how the body processes Lupron or whether it breaks down Lupron the same way it does grapefruit juice.
To be safe, avoid grapefruit or the juice while being treated with Lupron.
Lupron Dosage
Lupron doses vary according to the brand, how often you receive treatment, and your condition.
Lupron doses range from 3.75 milligrams (mg) every month to 45 mg every six months.
Your health care provider injects the drug into the subcutaneous tissue or muscle of your upper thigh or shoulder.
Although doctors prescribe Eligard in similar doses and frequency as Lupron, Eligard is only to be injected subcutaneously, that is, just beneath the top layer of skin.
Store Lupron in the refrigerator between 36-46 degrees Fahrenheit. Never put Lupron in the freezer.
Lupron Overdose
If you suspect a Lupron overdose, contact an emergency room at 911 or a poison control center (800) 222-1222 right away.
Missed Dose of Lupron
If you miss a dose of Lupron, contact your doctor right away for direction.
Lupron FAQ
Q: I am a two-time cancer survivor and currently I am on Lupron shots once a month. The Lupron threw me into early menopause when I was 42, and since then I have gained over 30 lbs, even though I work out 4 days a week. I know that the Lupron is what has caused the significant weight gain, now I just want to know if I can lose it if I go on a low-calorie eating plan.
Q: What are the side effects of Lupron?
A: Lupron (leuprolide) is an antineoplastic agent and gonadotropin releasing hormone agonist used for the palliative treatment of advanced prostate cancer, management of endometriosis, treatment of anemia caused by uterine fibroids, and central precocious puberty. The most common side effect with Lupron are edema, pain, hot flashes, and EKG changes. Other side effects with Lupron include high blood pressure, headache, insomnia, dizziness, anxiety, depression, skin reactions, decreased libido, constipation, weakness, nausea and vomiting. This is not a complete list of the side effects associated with Lupron. Laura Cable, PharmD
Q: What are the effects of Lupron shots in men?
A: Lupron (leuprolide) is a synthetic or man-made form of hormone that controls other hormone production in the body and regulates other processes. Lupron decreases the amount of testosterone (a male hormone) in men and estrogen (a female hormone) in women. In men, Lupron is used to treat the symptoms of prostate cancer. It does not treat the cancer itself, so it is important to use all the medications or treatments prescribed by your doctor. When Lupron is used to treat prostate cancer, symptoms may worsen in the first few days of treatment. After that, improvement should be seen within a few days. If symptoms continue beyond those first few days, contact your doctor. Common side effects of Lupron include redness, pain, burning, bruising, or swelling at the injection site. Other side effects that can commonly occur are hot flashes, night sweats, chills, clammy skin, nausea, vomiting, headache, depression, dizziness, weakness, tiredness, testicle pain, impotence, loss of interest in sex, insomnia, and memory problems. Long-term use of Lupron can cause bone loss or osteoporosis. Tell your doctor if you start to experience bone pain or have bone fractures. This is not a complete list of side effects that can occur with Lupron. For more specific information, consult with your doctor or local pharmacist for guidance based on your health status and current medications, particularly before taking any action. Sarah Lewis, PharmD
Q: What are the side effects of Lupron Depot?
A: Lupron Depot (leuprolide acetate for depot suspension), a GnRH agonist, is used for the treatment of prostate cancer. The most common side effects of Lupron Depot include hot flashes or sweats, injection site reactions, general pain, edema, testicular atrophy, urinary disorders, joint disorder and gastrointestinal (GI) disorders. These are not all the possible side effects of Lupron Depot. For a complete list, ask your doctor or pharmacist. For more specific information, consult with your doctor or pharmacist for guidance based on your health status and current medications, particularly before taking any action. Shereen A.
Video: Nurse Linda IVF Medication Injections - Lupron
Lupron images
2019 year - Lupron pictures
Lupron recommendations photo
Lupron foto
Lupron new picture
foto Lupron
Watch Lupron video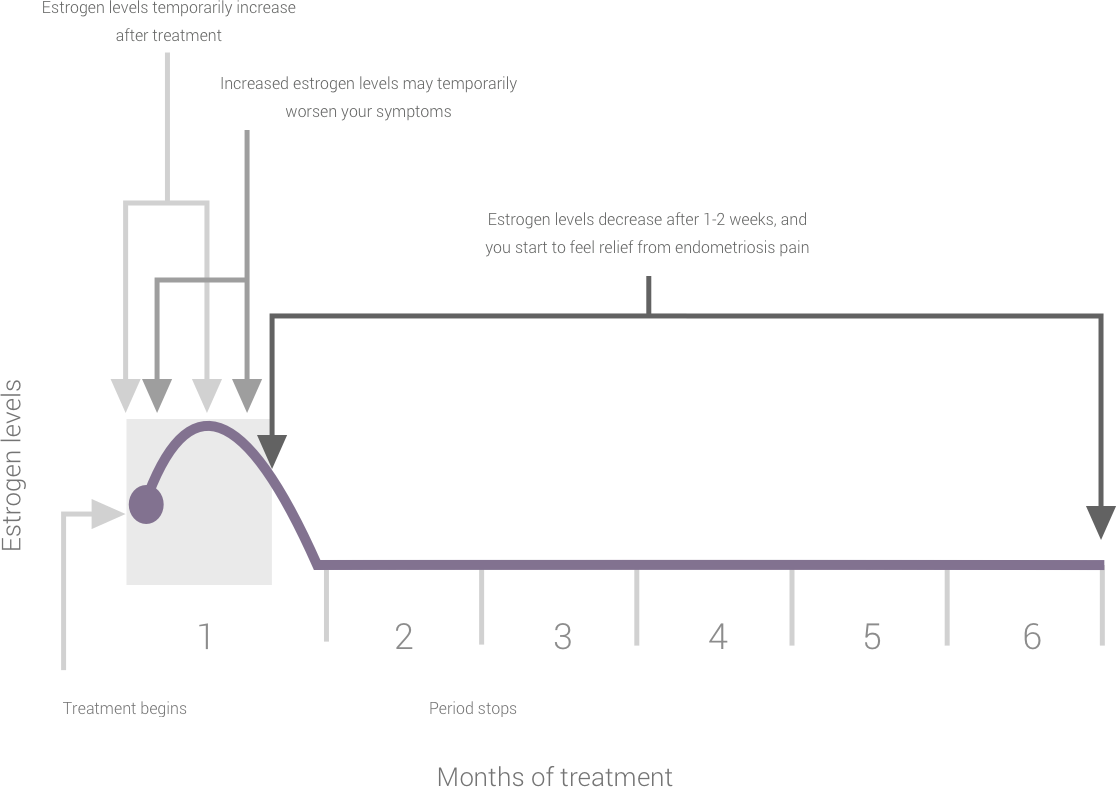 Forum on this topic: Lupron, lupron/ , lupron/
Related News
Miracle CPR Rescue in Minnesota
3 Tips for Timing Your Thanksgiving Meal
All The Celebrities Partying at Coachella ThisYear
Would You Wear Gym Clothes to Work
Trials can serve as deterrents
The Smartphone to Beat
How to Teach Your Dog Hiking Skills
5 Sneaky Health Hazards That Are Lurking In Your Medicine Cabinet
How to Be a Chemist
Homemade Banana Ice Cream Recipe: Delicious Frozen Treat for the Heat
15 Ways to Fix Bad Hair Days
Date: 07.12.2018, 18:49 / Views: 85451
---